ACADEMIC & PROFESSIONAL GROUPS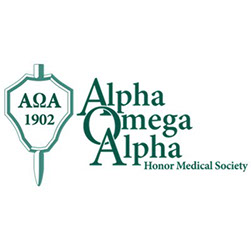 AOA is the only national honor medical society, and its singular purpose is to recognize and perpetuate excellence in the medical profession. Election to AOA is an honor signifying a lasting commitment to scholarship, leadership, professionalism, and service. A lifelong honor, membership in the society confers recognition for a physician's dedication to the profession and art of healing. Students are eligible for election to the society in the Spring of their third year and Fall of their fourth year. Criteria for election include overall academic achievement, contributions to the university and the community, and a high standard of character and personal conduct. An induction fee payable to the national office is required, as are modest annual national dues which include a subscription to Pharos, the society's publication.
AMERICAN ASSOCIATION OF NEUROLOGICAL SURGEONS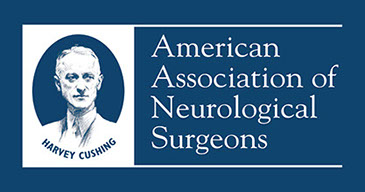 AMERICAN ASSOCIATION OF NEUROLOGICAL SURGEONS
The American Association of the Neurological Surgeons (AANS) develops outstanding military medical students into future leaders in the field of neurosurgery by fostering a sustainable mechanism for encouraging student interest in neurosurgery; augmenting student awareness of clinical, system-level, and military-specific issues in modern neurosurgery, and basic and clinical research; promoting and coordinating faculty mentorship for students interested in neurosurgery; and promoting student leadership in service to patients and communities.
AMERICAN MEDICAL ASSOCIATION – MEDICAL STUDENT SECTION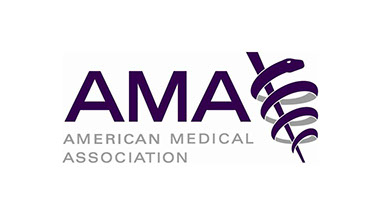 AMERICAN MEDICAL ASSOCIATION – MEDICAL STUDENT SECTION
The American Medical Association-Medical Student Section keeps students informed on national issues concerning medical education, and provides an outlet for voicing ideas and to aid in career planning. The organization is an affiliate of the AMA and the Medical and Chirurgical Society of Maryland.
AMERICAN SOCIETY OF MICROBIOLOGY STUDENT CHAPTER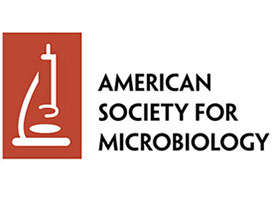 AMERICAN SOCIETY OF MICROBIOLOGY STUDENT CHAPTER
The USU Student chapter of the American Society for Microbiology is a professional organization for scientists who study viruses, bacteria, fungi, algae, and protozoa as well as other aspects of microbiology. We host unique microbiology seminars, present our research at regional events (ASM Maryland branch), tour microbiology-related facilities, engage in community outreach, and participate in networking events.
ASSOCIATION OF AMERICAN MEDICAL COLLEGES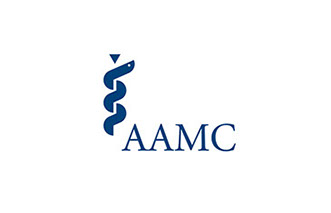 ASSOCIATION OF AMERICAN MEDICAL COLLEGES
The AAMC coordinates the medical educational system, from national board exams to the standards that accredit medical schools. The OSR is the student voice to the AAMC. As a student representative you would represent the unique perspective of USU students at national and regional conferences. Once becoming a representative, there are many opportunities to participate in higher levels of leadership to help the promotion of medical education.
ASSOCIATION OF MILITARY SURGEONS OF THE UNITED STATES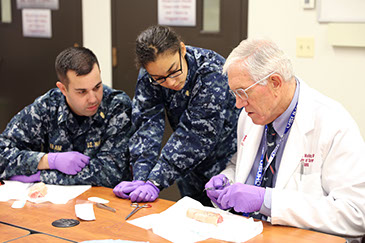 ASSOCIATION OF MILITARY SURGEONS OF THE UNITED STATES
The Association of Military Surgeons of the United States promotes all areas of federal health care. USU students participate in the Baltimore-Washington Student Chapter, whose goals are to stimulate interest in and discussion of military medicine, to provide special opportunities for medical and military education, and to develop leadership. Meetings are monthly.
ASSOCIATION OF WOMEN SURGEONS
ASSOCIATION OF WOMEN SURGEONS
The Association of Women Surgeons (AWS) engages current and future women surgeons to realize their professional and personal goals, empowers women to succeed, and excels in those aspirations through mentorship, education, and networking community that promotes their contributions and achievements as students, surgeons, and leaders. AWS events include guest lectures and brown bag discussions with resident and attending surgeons, socials at the school and regional chapter level, and outreach events within the local community.
BIOMEDICAL EDUCATOR DEVELOPMENT
BIOMEDICAL EDUCATOR DEVELOPMENT
Biomedical Educator Development provides opportunities for USU students and postdocs to develop their skills as educators and mentors. The absence of undergraduate programs at USU is an advantage in many ways, but it means that standard opportunities to develop teaching skills such as teaching assistantships and tutoring are in short supply. Our goal is to develop access to these positions outside of USU by partnering with other schools in the area, as well as to provide a centralized system for students to find the positions that do exist within USU. The group also coordinates outreach events and in the future hopes to bring in speakers to teach interested students about teaching.
GOLD HUMANISM HONOR SOCIETY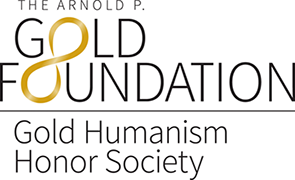 GOLD HUMANISM HONOR SOCIETY
The GHHS is a society created to recognize medical students, residents, and faculty members who are exemplars of humanistic patient care and who are prepared to serve as role models, mentors, and leaders in medicine. Membership goes well beyond selection and induction into an honor society – it includes a responsibility to model, support, and advocate for compassionate, patient-centered care throughout one's career. The society plays a leading role in the coordination of the annual white coat ceremony and USU's Annual Cadaver Memorial Service. They represent USU at the Maryland State Medical Board's Annual Memorial Service, honoring the individuals who donated their bodies for our learning and their families. They also collaborate with the AΩA to teach the near-peer transition to clerkship curriculum, helping junior students make the transition from classroom learning to the wards and clinics.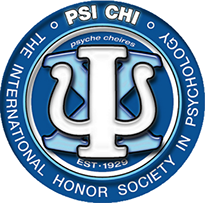 The USU Psi Chi chapter's mission is to "recognize and promote excellence in the science and application of Psychology." The chapter seeks to inform students and faculty in the Psychology discipline of grant, scholarship, and travel award opportunities, to promote research, and collaborate interprofessionally with other medical disciplines.   Membership is limited to Psychology students per Psi Chi International bylaws.  Psi Chi events include hosting guest lectures and movie screenings with mental health professionals from around the US,  and the Medical and Clinical Psychology (MPS) department's Hail, Farewell, and Internship Match day celebrations.  Events also include morale building and networking activities such as bi-monthly Happy Hours and department hikes.  Psi Chi is currently pursuing efforts to collaborate with a local veteran organization for an upcoming community service project.
STUDENT NATIONAL MEDICAL ASSOCIATION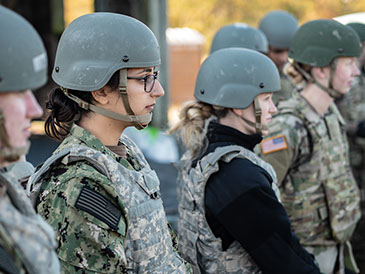 STUDENT NATIONAL MEDICAL ASSOCIATION
Student National Medical Association (SNMA) is a student-led organization that addresses minority health issues and provides a support network for minority students at USU. The group hosts monthly meetings for lectures and fellowship, and throughout the year students can attend regional conferences, participate in community-based programs, and speak to local high school and college students.
They serve the underserved patient population through awareness campaigns and community service.  SNMA is an affiliate of the national organization based in Washington, DC and is committed to supporting current and future underrepresented minority medical students, addressing the needs of underserved communities, and increasing the number of clinically excellent, culturally competent, and socially conscious physicians. Membership is open to all.
USU GROUP ON WOMEN IN MEDICINE AND SCIENCE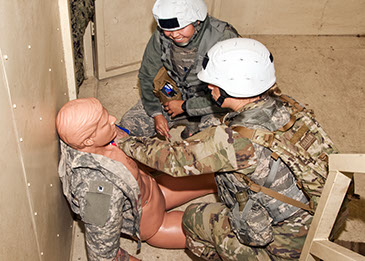 USU GROUP ON WOMEN IN MEDICINE AND SCIENCE
The purpose of the USU Group on Women in Medicine and Science (USU GWIMS) is to promote opportunities for and achieve equity in the advancement of women in medicine and science. This group will facilitate mentoring relationships, teach practical management skills, empower women to take on leadership roles at USUHS, and provide a 'safe space' for women to seek advice on such topics as career advancement and work/life balance.
Social Identity Student Interest Groups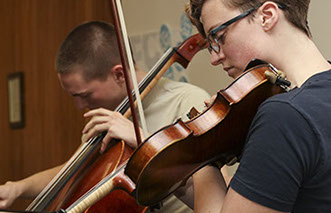 The Apollo Society is an organization dedicated to sharing and celebrating the artistic talents of the USU community. They host four Open-Mic events per year with the generous support of The Family Medicine Interest Group.
CATHOLIC MEDICAL STUDENT ASSOCIATION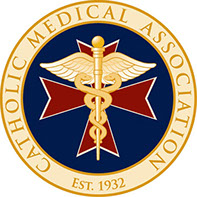 CATHOLIC MEDICAL STUDENT ASSOCIATION
The Catholic Medical Student Association serves to bring the Roman Catholic community together at USU. The goal of the CMSA is to engage each Catholic student spiritually, intellectually, and religiously. CMSA hosts several speakers throughout the academic year on topics related to the Church, medicine, and the military. In addition, CMSA hosts small-group lunch meetings where discussions range from topics of faith to controversial issues in bioethics. Finally, CMSA wants to bring the Catholic community together outside the confines of USU through community service, outreach, and social events. Membership is open to the entire USU community.
CHRISTIAN MEDICAL ASSOCIATION

CHRISTIAN MEDICAL ASSOCIATION
CMA is the USU chapter of the national organization Christian Medical & Dental Association (CMDA). The purpose of the national CMDA organization is to motivate and equip Christian doctors and medical students to practice their faith in Jesus Christ in every aspect of their lives. The USU chapter is specifically dedicated to providing opportunities for students, faculty, and staff to grow spiritually, encourage one another through Christ-centered relationships, and reach out to our communities. CMA at USU offers weekly Bible study and fellowship, regular family gatherings and other opportunities for community service. There are no dues for CMA and medical students can join the national CMDA for no cost.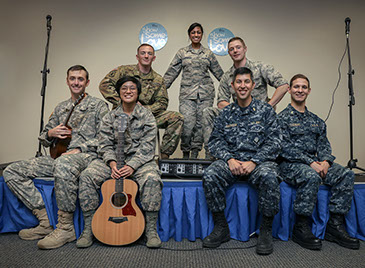 The Dermatones is an a cappella singing group, consisting of both men's and women's voices in barbershop and traditional choral arrangements. The group performs at numerous university functions throughout the year (including mess dinners, social occasions, and memorial services) and special functions (such as Christmas caroling at the Soldiers and Airmen's Home of Washington, DC). The Dermatones meet weekly for practice and enjoyment. No dues.
HUMANITARIAN ASSISTANCE/DISASTER RESPONSE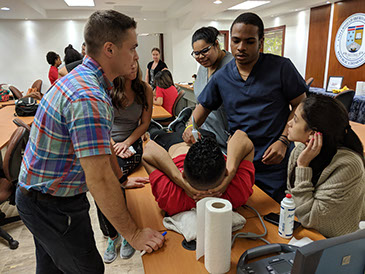 HUMANITARIAN ASSISTANCE/DISASTER RESPONSE
The Humanitarian Assistance/Disaster Response Interest group is sponsored by CGHE and designed to support students in the SOM, GSN and other graduate programs interested in HA/DR medicine. The group provides a variety of networking, educational, and service opportunities through lectures, workshops, and service projects.
The purpose of Le Club Franҫais is to bring together members who share an interest in French culture; to promote French language proficiency through exchange of conversation; to expose members to French and Francophone culture through songs, food, etc.  All students, faculty, and staff are eligible members.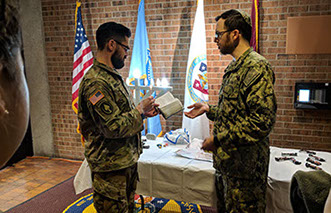 This Maimonides Society at USU provides a warm, non-judgemental environment for medical, nursing, and dental students to discuss and celebrate Jewish practice. The group organizes various activities including, kosher lunches and discussions on the intersection of medicine and religion by staff and faculty. The organization is open to all students, faculty and staff at USU. Individuals from all backgrounds are welcome.
One Nation is the indigenous health interest group led by the Indian Health Service students at USU. They meet monthly with subject matter experts and IHS administrators to discuss issues relevant to Native American and Alaska Native health, such as traditional medicine, diabetes prevention, and preventing violence and substance abuse in the postcolonial context. In addition, they connect students to mentors in the field, resources for learning, indigenous events in the DC area, and on-site shadowing opportunities. Our goal is to improve USU medical students' ability to lead in the IHS and, as outlined in the IHS mission, "to raise the physical, mental, social, and spiritual health of American Indians and Alaska Natives to the highest level." The group welcomes anyone with an interest in improving healthcare for indigenous peoples to attend. Events are held at USU or at IHS headquarters in Rockville. Participation is free of charge.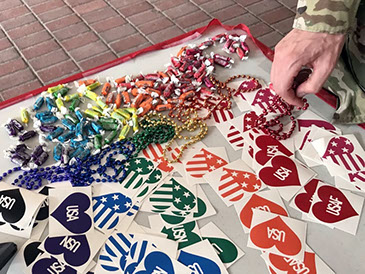 LGBT People in Medicine & Allies  helps make USU a more inviting place for LGBT students and family through fellowship and service. Anyone on campus is welcome to join in support of our objectives.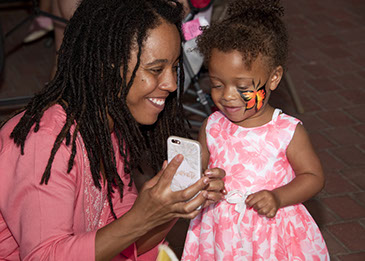 The Student Spouses' Club is an organization for the spouses and significant others of the students at USU. The club provides support, friendship, and community for student families through a variety of social and service activities throughout the year. The club holds monthly membership meetings, as well as numerous barbecues, adult socials, parent-child activities, and raises funds for Wounded Warriors through a 5k and 10k run. SSC also publishes a blog, and hosts Information Sessions to help students and spouses learn more about life in the military and what to expect while at USU. All spouses and significant others of active duty students at USU are welcome to participate.
THE CHURCH OF JESUS CHRIST OF LATTER-DAY SAINTS STUDENT ASSOCIATION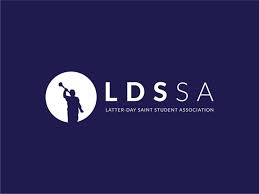 THE CHURCH OF JESUS CHRIST OF LATTER-DAY SAINTS STUDENT ASSOCIATION
The Latter-Day Saint Student Association (LDSSA) is an approved program of the Church of Jesus Christ of Latter-day Saints. It serves to help all Latter-day Saint students stay closely affiliated to the Church, find fellowship among those of common belief, succeed in their studies, and balance their secular education with spiritual development. The organization acts to motivate each student to become a powerful influence for good on the campus and in the university's affiliated hospitals. The LDSSA also attempts to provide students with service opportunities, as well as meaningful social activities which are consistent with the standards of the Church. All members of the Church of Jesus Christ of Latter-day Saints who are students at USU are automatically members of LDSSA at USU. Membership is also open to the entire student community.
WORLD ASSOCIATION OF DISASTER AND EMERGENCY MEDICINE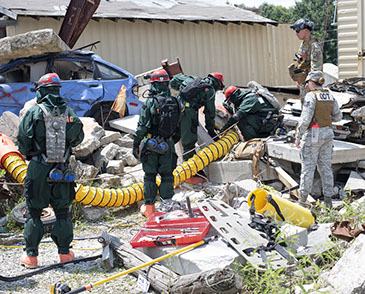 WORLD ASSOCIATION OF DISASTER AND EMERGENCY MEDICINE
The World Association of Disaster and Emergency Medicine serves as a student forum for discussing and advocating issues related to disaster health and medicine including implications for global health.
A regularly occurring student forum on a college or university campus for discussion and advocating issues related to disaster health and medicine including implications for global health. The club is affiliated with the World Association for Disaster and Emergency Medicine (WADEM).
Specialty Interest GROUPS
ANESTHESIOLOGY INTEREST GROUP
The Anesthesiology Interest Group (AIG) is a partnership between the SOM students and the Anesthesia Department, and, by extension, the military anesthesia community. They serve as a resource for students interested in Anesthesiology and students who are considering Anesthesiology among other options, with the objective of helping the student discover which specialty fits them best. The group is a resource for Anesthesia knowledge and skills relevant to all military physicians, including airway management, resuscitation, clinical pharmacology, critical care, venous access, medicine in austere environments, and perioperative medicine. AIG is one of many addresses at which any student can seek mentoring for almost any purpose, and can arrange speakers for meetings, arrange flexible shadowing and early clinical exposure and match faculty up with students who need mentoring for any reason, at any time during the curriculum.
COMMUNITY HEALTH CENTER INTEREST GROUP
The CHCIG consists of students interested in learning about healthcare in underserved communities and in learning/utilizing their medical Spanish. They work alongside physicians and other healthcare professionals and support services such as nursing, social work, outreach work, teen centers, etc. in order to learn about the health care systems and interprofessional collaboration.
DERMATOLOGY INTEREST GROUP
The Dermatology Interest Group strives to provide students interested in dermatology with the most up to date and relevant information regarding residencies and sub-specialties within the field. A shadowing program is available for those wanting to observe dermatologists at work, and a variety of dermatologists are invited to speak about their career choice, family life, and day to day work routine. Meetings are held a couple of times a year.
EARS, NOSE, AND THROAT SURGICAL INTEREST GROUP
The ENT Interest Group provides students interested in pursuing a career in otolaryngology with the latest and most pertinent information about the residency and the career options that are available. A shadowing program will be created for those wanting first-hand exposure to the specialty and the latest techniques. Skills labs and demonstrations of the latest surgical technology will also be held at either USU or WRNMMC. Members will have the opportunity to attend lectures from physicians within the field about their subspecialties, career tracks, family life, and the application process.
EMERGENCY MEDICINE INTEREST GROUP
The Emergency Medicine Interest Group (EMIG) fosters interest in the medical specialty of emergency medicine. With regular meetings, EMIG discusses relevant topics in emergent care focused on paralleling real medicine with that which is learned in USU classes by utilizing EM physicians, journal articles and students' experiences. The group also sponsors a program whereby students may shadow an emergency medicine physician to see the specialty in action.
FAMILY MEDICINE INTEREST GROUP
The Family Medicine Interest Group (FMIG) serves the interests of USU students with respect to community service, career development, and medical education. Activities and events increase exposure to the specialty of family medicine, a discipline which stresses the comprehensive and continuous care of patients and their families. The club is an affiliate of the American Academy of Family Physicians (AAFP) and the Uniformed Services Academy of Family Physicians (USAFP). Through community activities and department workshops, members learn about the diverse field of family medicine, its residency programs, and the challenges facing future primary care physicians. Meetings and programs occur throughout the year, and more information on individual programs can be found on their Facebook.
GLOBAL HEALTH INTEREST GROUP
The Global Health Interest Group (GHIG) is a student-run group designed to foster an interest in global health and development among the USU community. GHIG not only offers its members access to scientific and operational knowledge, but also offers students a channel to communicate and connect with a wide range of global health experts.
INFECTIOUS DISEASES INTEREST GROUP
The Infectious Diseases Interest Group serves as a way to foster an interest in infectious diseases from both a military and civilian perspective for medical students. We offer talks from professors, researchers, and scientists with perspective on infectious disease research and practice in the military. We also offer tours of local infectious disease research facilities such as the Walter Reed Army Institute of Research (WRAIR) and meet with researchers at these facilities to discuss military infectious disease research and current trials being conducted.
INTEGRATIVE MEDICINE INTEREST GROUP
The Integrative Medicine Interest Group explores interdisciplinary modalities that can complement the skills and knowledge of an allopathic physician to augment the practice of optimal medicine. Topics cover massage, osteopathy, aromatherapy, nutrition, yoga, and Traditional Chinese Medicine, which includes acupuncture, herbal medicine, and tai chi. The group periodically invites practitioners to speak on their area of expertise and provide our members with insight into a wide variety of complementary and alternative approaches to treating our patients. Skills labs are also held to give members the opportunity to learn a hands-on approach from the position of both the practitioner and the patient.
INTERNAL MEDICINE INTEREST GROUp
The Internal Medicine Interest Group (IMIG) brings together senior faculty members and students to learn about internal medicine careers, lifestyles, and gratification. The group meets once or twice a month for discussions led by military internists, interactive clinical scenarios, and clinical workshops. The group also arranges for interested students to make rounds with doctors in hospitals, and to identify a mentor to help guide your future in internal medicine. For those interested and motivated students, research opportunities are also available. No dues; everyone welcome!
NEUROLOGY INTEREST GROUP
The Neurology Interest Group provides information on opportunities available in the field of neurology; furthers neurologic knowledge of medical students; and provides opportunities to participate in activities related to neurology: research, shadowing, etc.
OB/GYN INTEREST GROUP
The OB/GYN Interest Group meets monthly to learn more about the specialty and to explore women's health care issues in general. Guest speakers are invited to discuss relevant OB/GYN topics, deployment opportunities as an OB/GYN, current women's health issues, OB/GYN as a primary care specialty, and residency opportunities. Pre-clerkship members have an opportunity to get hands-on clinical experiences by shadowing at the Labor and Delivery ward at WRNMMC, have the opportunity to participate in the new student-patient partnership program, and can also become involved in many surgical shadowing opportunities. Anyone wishing to explore their interest in caring for the female patient is encouraged to attend. No dues.
OPERATIONAL MEDICINE INTEREST GROUP
The Operational Medicine Interest Group assists medical students in gaining exposure to and information about opportunities to practice medicine within the Operational Medicine Communities of the various services. The OMIG facilitates training opportunities, provides guest speakers, and serves as an operational medicine information source for the USU community.
OPHTHALMOLOGY INTEREST GROUP
The Ophthalmology Interest Group provides students interested in pursuing a career in Ophthalmology with the latest and most pertinent information about residencies and sub-specialties within the field. A shadowing program is available for those wanting to see Ophthalmologists at work, both in clinic and in the operating room. Ophthalmologists of various subspecialties including Cornea, Glaucoma, Retina, Pediatrics, Oculoplastics, and Neuro-Ophthalmology are invited to speak about their specialties and career paths. Opportunities are also available to learn some basic surgical skills and techniques on surgical simulators and wetlabs
ORTHOPAEDIC INTEREST GROUP
The Orthopaedic Interest group provides students who are interested in the field of Orthopaedics exposure and access to this surgical subspecialty early on in their medical school careers. Unique opportunities for members include small group lectures given by orthopaedic attending or resident physicians immediately followed by shadowing in the OR, sawbone labs to allow students to practice surgical technique using orthopaedic instrumentation, and individual opportunities for research. In addition to these hands on learning experiences, the group strives to hold monthly meetings with physicians from different subspecialties within Orthopaedics to provide an encompassing view of this great field.
PATHOLOGY INTEREST GROUP
The Pathology Interest Group informs students about careers in Pathology while teaching them skills that will be helpful in medical school and beyond. The group is intended for all medical students, not just those who have a long-term interest in pathology. The group meets once a month, schedules permitting. There are no dues.
PEDIATRIC INTEREST GROUP
The Pediatric Interest Group provides students with information about a possible career in military pediatrics. The group sponsors monthly lunch meetings, plans several community service projects, offers mentoring opportunities with staff pediatricians, coordinates research experiences, and encourages collaboration with other student interest groups.
PHYSICAL MEDICINE AND REHABILITATION INTEREST GROUP
The PM&R interest group provides opportunities to USU students through mentorship, educational presentations, and one-on-one shadowing of physicians within the field of Physical Medicine and Rehabilitation. Students will participate in MSK ultrasound labs, tour through the TBI and Amputee clinics, and learn about interventional pain management.
PREVENTIVE MEDICINE INTEREST GROUP
The Preventive Medicine Interest Group meets periodically to learn more about the specialty and to explore issues in public health and the prevention of disease. Guest speakers are invited to discuss relevant and current preventive medicine and health promotion topics, including international health, operational medicine, outbreak investigations, disaster relief, humanitarian assistance, health policy and advocacy, and more. Specialty training and career opportunities in preventive, occupational, and aerospace medicine are included. Pre-clerkship student members are encouraged to recognize the impact of preventing disease in both military and civilian populations. Anyone wishing to explore their interest in practicing preventive medicine and applying preventive medicine strategies to any other medical discipline is encouraged to attend. No dues.
Progress Notes Literary Review
Progress Notes is a peer-reviewed literary journal from federally-sponsored healthcare students in a wide array of degree programs. The review includes fiction, reflective writing, poetry, and visual art and aims to provide a forum for students' artistic expression as a way to support personal and professional growth.
PSYCHIATRY INTEREST GROUP
The Psychiatry Interest Group raises awareness of, and fosters an interest in all areas of Psychiatry. The group holds monthly meetings, movie night discussions, physician shadowing and mentorship, and offers opportunities to present at national conferences. All USU students, including Psychology PhD, SOM, & GSN students are welcome to join.
RADIOLOGY INTEREST GROUP
The purpose of the Radiology Interest Group is to inform students about all the different career paths in Radiology, including diagnostic radiology, radiology oncology, and interventional radiology. We host general information meetings, as well as tours of various radiology departments at WRNMMC. The group is intended for all medical students. There are no dues - all that is required is interest and/or curiosity! There is no set schedule, but medical students will be given notification of RIG events via email.
STUDENTS INTERESTED IN NUTRITION GROUP
The Students Interested in Nutrition Group (STING) facilitates the nutritional knowledge and experiences of USU medical students in order to promote and emphasize the importance of nutrition in personal and family health, as well as in clinical practice.  The group specifically advocates for improvements in nutrition across USU, WRNMMC, other organizations within the DoD, and local area community. STING members aim to obtain the nutritional knowledge and skills through experiences organized by the group to effectively incorporate in all aspects of person, space, and clinical practice.
SURGERY INTEREST GROUP
The Surgery Interest group provides students interested in pursuing a career in surgery with the latest and most pertinent information about residencies and sub-specialties within the field. A shadowing program is available for those wanting to see surgeons at work, and a variety of surgeons are invited to speak about their specialties, career tracks, and family life. Opportunities are also available to learn some basic surgical skills and techniques as well as volunteer in the community. Meetings and skills labs are held every month.
(62922 S3 B5) USUHS, Campus Life, Student Interest Groups: Academic & Professional Groups: Service/Social Groups: Club Sports Groups
Club Sports Groups
Sports and recreation groups are either members of local/regional recreation leagues (Hockey North America, Washington Area Frisbee Club), affiliated with leagues sponsored by military Morale, Welfare, and Recreation facilities (Co-Ed Basketball, Flag Football), or independently run by USU students, faculty, and staff (Bike Club, Running Club, Swim Club, etc).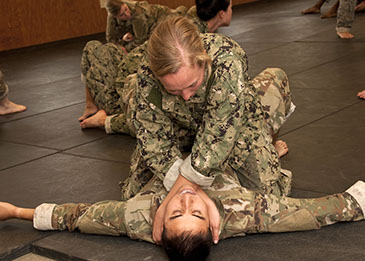 The Combatives Club spreads knowledge and interest of modern Army combatives and Brazilian Jiu Jitsu in a safe and supportive environment.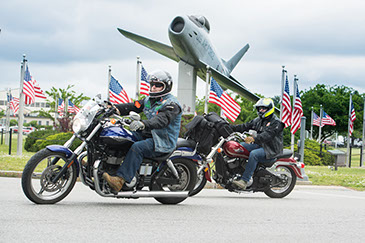 The Healers Motorcycle Club at USU is our local campus group for bikers of all makes and styles. We schedule group rides once monthly during the riding season and various campus meetings. The Healers Motorcycle Club was created following to the tragic and avoidable loss of ENS Christopher M. Gallagher, USUHS SOM c/o 2009 on April 3, 2009 while riding his motorcycle. Between 70 and 160 Military service members die each year due to motorcycle collisions, most due to inadequate training, inadequate gear, alcohol, or excessive speed. As a club, we promote safety, education, and camaraderie.
FIGHTING DOCS (ICE HOCKEY)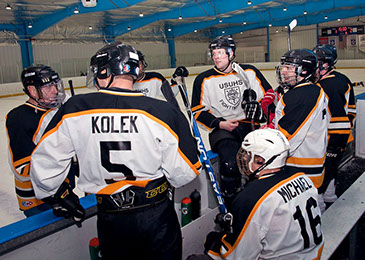 FIGHTING DOCS (ICE HOCKEY)
The Fightin' Docs Ice Hockey team competes in the Hockey North America Washington, DC league. It is a co-ed team that is open to all students, faculty, and dependents who have an interest in ice hockey and an affiliation to the university. The team welcomes all skill levels, from beginners to former Division I athletes.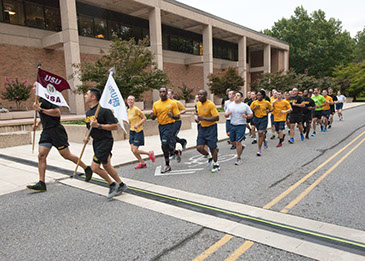 Runners at USU take advantage of scenic nature trails and parks close to the university. The club runs short and long distances through beautiful terrain, in small and large group settings.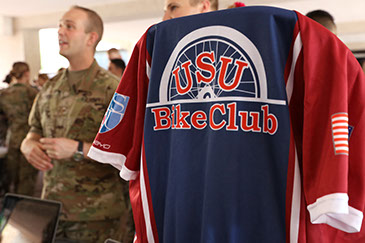 The USU Bike Club cultivates the enjoyment of bike riding among the USU community. The club also promotes biking safety, encourages the use of bicycles in commuting to work, and serves as a way to connect individuals interested in group rides. All military personnel, faculty, staff, and spouses affiliated with USU may join and participate. The club welcomes all individuals whether they are aspiring triathletes, hardcore cyclists, or are simply interested in gaining experience and going on fun rides with friends.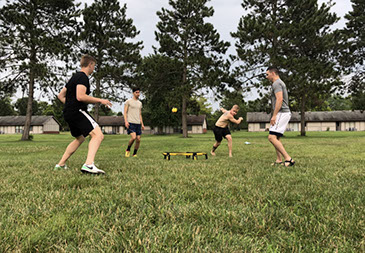 The USU Spikeball club provides a safe, recreational, fun activity for the USU community. They may compete against other schools or clubs. All USU students, spouses and NSAB staff are eligible members for the organization.
The USU Ultimate Frisbee team is a part of the Washington Area Frisbee Club recreational league. They play at local school fields against other teams from the area. Seasons are 6-8 weeks.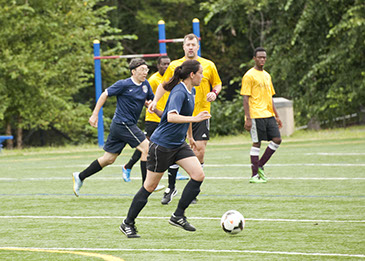 The USU Soccer Interest Group provides different soccer opportunities throughout the year. Every week the club holds casual pickup soccer games (Friday Footy) on the USU turf field usually around 1530.  Friday Footy is free and open to anyone. They also participate in competitive league games as the USU Fighting Docs, which plays outdoors on weekends or indoors on weekday evenings depending on the season.