WHAT WE DO
The Office of External Affairs helps to advance the USU mission as an advisor to all of the university components and as the single, central portal for incoming and outgoing communication, correspondence, and coordination with all of the university's external audiences and stakeholders. The Office encompasses:
Leadership
VICE PRESIDENT FOR EXTERNAL AFFAIRS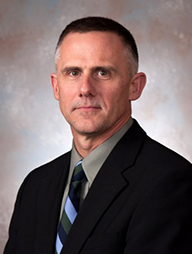 Jeffrey L. Longacre, MD
The Vice President for External Affairs is a senior executive advisor to the USU President and the university's principal contact for all external constituencies. He is the University's liaison for advancing issues with the DoD and Congress and is responsible for the development of comprehensive strategies to support global media issues, advocacy, constituency-building, research and publications. He acts as an ambassador for the organization and educates key stakeholders about the University's priorities, activities, and successes.
SHARON HOLLAND
Deputy Vice President for External Affairs
(301) 295-3578
sharon.holland@usuhs.edu
SARAH MARSHALL
Media Affairs Officer
(301) 295-3955
sarah.marshall@usuhs.edu